Workflow and ECM
Engineering by One Click Solutions
How to become completely digital
Transform processes digitally, archive documents digitally
Be prepared for tomorrow!
The future has already begun: Complete processes, whether in accounting, human resources, goods traffic, logistics, real estate or contract management, are increasingly digital and automated.
Information is obtained from documents, checked, linked and further processed - fully automatically. It's all done digitally, it's faster and it saves costs. We optimise your internal competitiveness, with windream BPM and ECM!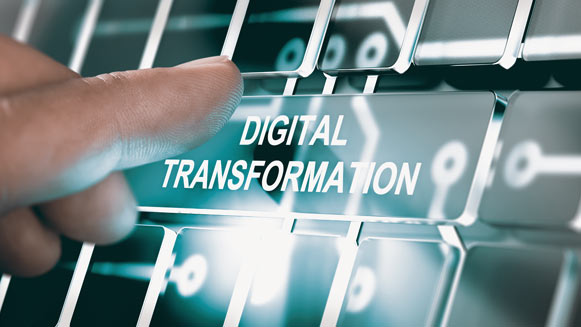 Workflow solutions
Business Process Management (BPM)
Digital processes simply run better
Workflows with windream BPM are adapted to the individual customer and thus run optimally. Checks in the work process are carried out automatically. Necessary information and documents are immediately available. And turnaround times are minimised because they are digital.
Windream workflows are totally individual
For years, we have been building workflows for our customers that reflect their current work processes. This ranges from simple circulation folders or approval workflows to highly complex multi-level verification scenarios for incoming invoices including dark bookings.
Features
Customised modelling of the work processes
Individually configurable desktop
Ad-hoc workflows can be created
Current status display for all processes
Assignment of information, forms and documents to processing steps
Automated resubmissions
Seamless automatic generation of workflow logs
Fully compatible with AutoClick and ClickPost
Benefits
Minimal cycle times
Time-efficient process handling
Automated audit steps
Flexible working via all common browsers
Automatic resubmission
Escalation scenarios
Transparent process preview
General overview of all processes
Optimal daily planning
Fully automatic dark bookings
Application examples
Invoice verification
Contract management
Human resources department
Quality management
Claims management
Customer Care Processes
Approval workflow
Master data processes
Holiday applications
Complaints management
Procurement processes
Travel expense reports
ECM solutions
Enterprise Content Management (ECM)
Only process work cases digitally
With windream ECM, you can minimise your daily paper-based work. Windream ECM is the platform for the digital working world. From finding information and documents directly to being able to provide information immediately, you optimise your internal competitiveness.
ECM know-how from One Click Solutions
We have been a windream integration partner since 2006 and support our customers in the implementation of ECM and BPM projects. Embedded in a wide variety of IT infrastructures, our customers process their business transactions significantly more successfully on a digital basis.
Features
Simple operation
Individual views for each user
Versatile and configurable search functions
Email archiving
Automatic lifecycle management for all document types
Audit-compliant archiving
Seamless combination with windream BPM
Fully compatible with AutoClick and ClickPost
Benefits
Simplifies cooperation
Increases information security
Creates a uniform level of information
Accelerates work processes
Platform independence
Instant access to information and documents
Individual surface structuring
Minimises copying and duplicates
Automated lifecycles for document types
Secure versioning of documents
Application examples
Construction company group with several clients; document acquisition with AutoClick; windream ECM; invoice verification with windream BPM; personnel file
Public utilities with approx. 100 windream users; document acquisition with AutoClick; invoice verification with windream BPM; incoming mail distribution with ClickPost
Manufacturers in the automotive sector; document acquisition with AutoClick, windream ECM, invoice verification with windream BPM; interface to SAP
Multiple filling station operations; windream ECM & BPM; document acquisition with AutoClick
Automotive cold forming technology; windream ECM; capture with AutoClick; invoice verification with windream BPM
Manufacturer of drive technology with several clients; windream ECM & BPM; document acquisition with AutoClick; incoming mail with ClickPost
Procedure and process
We take customer satisfaction very seriously. We are happy to respond to your enquiries and requests for solutions. One Click Solutions has years of practical expertise, which we bring to bear in an advisory capacity for every new task. Try it for yourself.
Our consultants and project staff have intensive IT project experience and are a well-coordinated team. With a lot of experience and the drive to find efficient solutions, we are also happy to discuss your requirements. Let's find a solution!
Enquiry

A general determination of needs is carried out in the first contact phase.

Workshop

In the kick-off meeting, the task is specified, all interfaces and key data of the system are defined and documented.

Solution

Based on the workshop, the solution is finalised with all components.

Realisation

The system is installed, configured and pre-tested during the implementation phase.

Trial operation

In the accompanied trial operation, the components and processes are introduced in a realistic manner.

Training phase

Before going live, staff and IT are trained and prepared for productive operation.

Productive operation

In the go-live phase, we accompany you intensively in order to efficiently master the everyday hurdles.

Support & Service

Our support team is known for their short response times and rapid help.
Are you interested in workflow or ECM solutions for your company?
Get in touch with us!
We will be happy to advise you and find the right solution for your needs.
Contact