With ClickPost to
the digital mailroom
Without paper, processes simply run faster.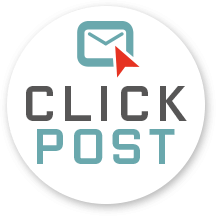 Mail distribution is transformed
Reach your employees worldwide, in the home office, on the road, in the office
Digitalise your inbox
Digital processes are gradually replacing manual workflows because individual simple sub-steps can be much better and more flexibly automated. This is also the case in the post offices of companies and administration departments. Manual maintenance of incoming post books is necessary, but also time-consuming. The same applies to delivery, where physical mail is still often delivered by handcart. If employees work from home or are on longer business trips, the mail often gets left behind.
Digital mail distribution with ClickPost offers considerable advantages. Paper mail is largely left behind at the company's entrance and the work processes in the departments are purely digital. Digital transformation starts with the inbox. Fast, reliable, fully automatic.
Why ClickPost?
Simple operation

Post office operators are rarely IT specialists. And why should they be?! They have the task of controlling and ensuring postal movements. If this is to succeed with software, then the software must be intuitive and easy to use. Like ClickPost! Then the focus remains on mail distribution.

Reduce costs

Digital transformation only makes sense if it leads to improvements and cost savings. With ClickPost, journey times are reduced to a minimum and the entire delivery process is automated as far as possible. The digital incoming mail book significantly shortens the search for mail documents.

Fast delivery

Mail cannot be delivered any faster - to almost anywhere in the world at the touch of a button. Delivery times, return times and response times in the mailroom are minimised. Employees in the home office or on business trips remain easily integrated and informed.

Maximum security

When it comes to mail delivery, security is immensely important. Transparent, traceable deliveries are a matter of course. ClickPost has an inbox book for this purpose. All postal movements are recorded there and can be researched.
What does ClickPost do?
With ClickPost mail distribution, the daily incoming mail can be digitalised and distributed. So, the digital transformation begins right at the start of many work processes. The associated benefits such as shorter delivery times, better accessibility, digital work platform, transparent workflows increase productivity while reducing workload. The simple operation of the post office and the high delivery rates quickly lead to acceptance.
With the classification module, the mail documents can also be automatically fed to the specialist departments, which is of significant importance for mail delivery in customer care areas, such as city administrations. ClickPost is fully compatible with the AutoClick capture tool. In this way, high-performance incoming mail solutions can be configured in many variants in combination with the two products.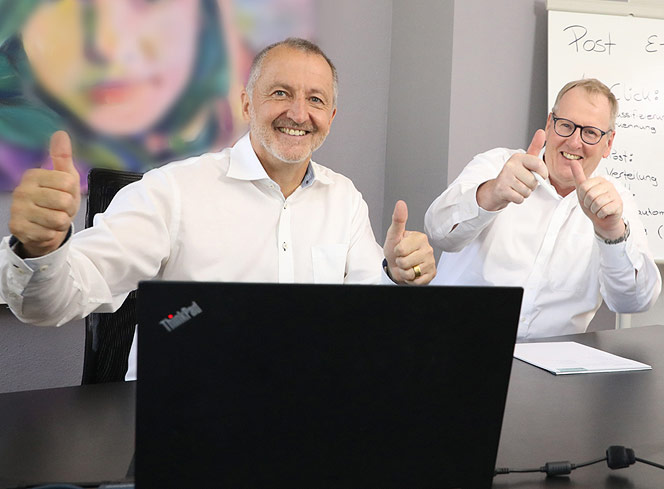 ClickPost offers many advantages ...
... for specialist departments
Fast delivery
Reachable in the office, home office, on business trips
Fully digital working
Searchable documents
No need to learn a new interface
Easy return option
... for post office operators & IT
Intuitive operation
Full transparency in the mailroom
Fast delivery
No presorting of post
Short installation and configuration time
Individual and flexible configurability
Highly scalable
Easy integration into existing IT infrastructure
Individually configurable routing rules
... for decision makers
Shorter delivery times
Better ability to reach personnel
High automation potential
Fast ROI
Growing system
Strengthening competitiveness
Transparent processes
ClickPost Features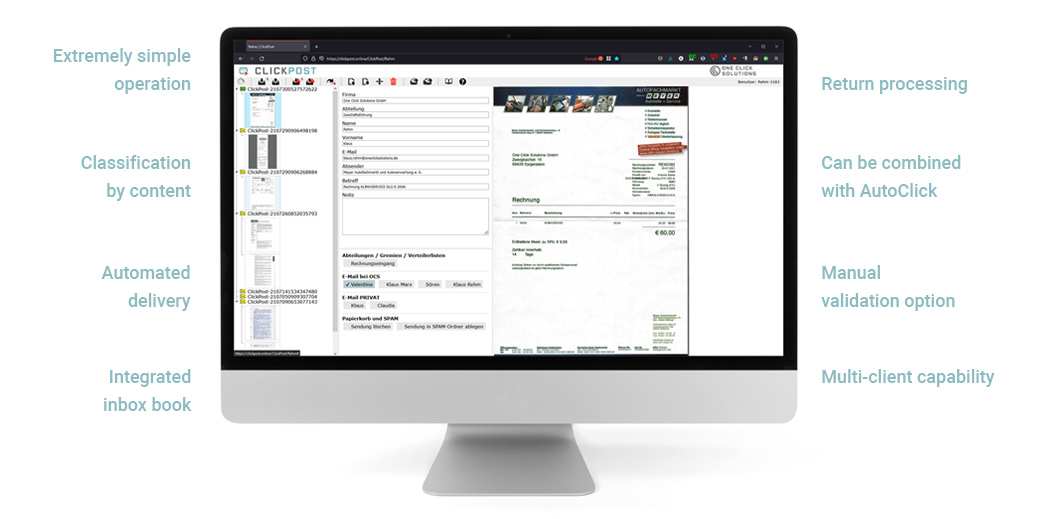 Modules
Adapt ClickPost to your needs.
The requirements for post offices diverge. This ranges from pure mail distribution, classification and content evaluation to distributed mailrooms in larger companies and administrations. Not all post offices run the same way. To accommodate this, there are extension modules to the ClickPost basic module and the possibility to combine ClickPost with AutoClick's modular system. In this way, the most diverse configurations can be realised and adapted to the respective requirements.
CLASSIFICATION

Classifies documents by content criteria and sends them to filing cabinets for specialist departments or to recipients based on rules.

MULTI-CLIENT CAPABILITY

Allows clients to be processed separately. ClickPost can be configured individually for each client.

Routing

Sends incoming documents in accordance with configurable rules using all information enriched to a document.

DOCUMENT­ CONFIGURATION

Enables the configuration of input fields to forward additional information and easily realise micro-workflows.

Activity Log

The logging of all processing steps makes it possible to optimise processes via evaluation functions.

SCAN IMPORT

Scanned files are transferred via a secure connection from locally distributed scanning stations to the AutoClick server for central processing.
Technical information
ClickPost

Entry
Level
Document volume (pages per year)
5,000 - 100,000
System
Server: PC
Clients: Browser
Database
CSV files or Microsoft® Access®
ClickPost

Pro
Level
Document volume (pages per year)
100,000 - 2,500,000
System
Server: Windows Server
Clients: Browser
Database
Microsoft® SQL Server® 2019 Express
ClickPost

Enter­prise
Level
Document volume (pages per year)
> 2,500,000
System
Server: Windows Server
Clients: Browser
Database
Microsoft® SQL Server® 2019
General
Supported operating systems:

Microsoft® Windows from 10
Microsoft® Windows Server (from 2016)

Supported file formats: PDF, JPEG, TIFF, PNG, BMP
Interfaces: email, PDF
Application: Web application
Take advantage of digital mail distribution with ClickPost!
Demo version
Test ClickPost free of charge
and without obligation.
Request now
Learn more now!
We would be happy to advise you personally.
Contact
ClickPost fact sheet
Download our data sheet with all the information.
Load PDF